Video streaming platforms are a great way to spread the word about your business. This article will highlight a number of popular video streaming platforms for business. We will also help you decide which OTT platform can help to advance your brand awareness.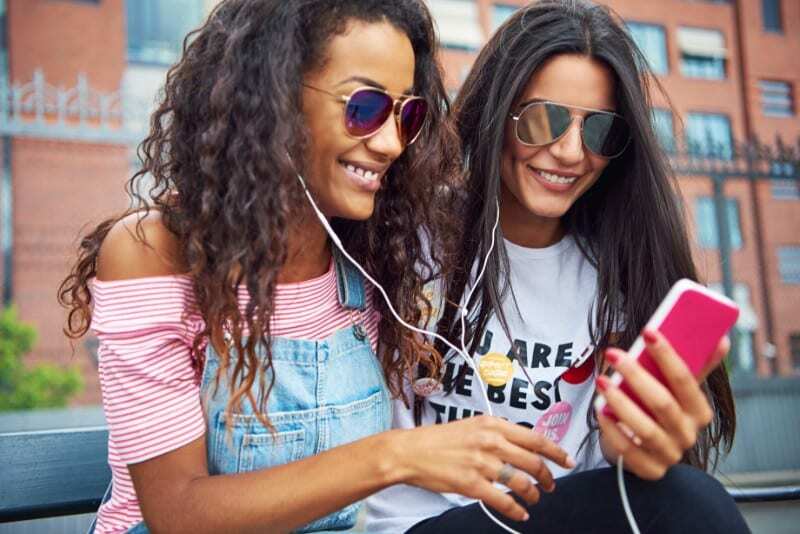 Why Advertise on Video Streaming Platforms?
Video streaming platforms are more popular than ever. Out of the 50 most-visited websites in the world, five of them are video streaming platforms. Video streaming platforms provide content on a very personalized level, an excellent blend of social media and entertainment. And, with the massive range of content available, everyone can find a topic that interests them!
Using video streaming platforms for business can take your online presence to the next level. Creating dynamic video content can give your business a distinct advantage, as audiences are able to gain a better understanding of your brand and product. Using video streaming platforms means you can do more showing and less telling.
There are many different ways to integrate video streaming into your business. You can integrate videos into your website or use them as advertising material. To get a better understanding of which video streaming platform is right for your business, here are some benefits and drawbacks of the most popular streaming platforms today.
YouTube for Business
YouTube is the king of video streaming. Founded in 2005, the website brings in 2 billion unique users each month. It also has a massive base of content creators. Using YouTube for business has tons of advantages, but it's important to recognize some obstacles that it presents as well.
Pros of YouTube for Business
To start, it's free to make a YouTube account and upload videos. As long as you have a Google account and are able to produce videos, you'll have all the tools you need to manage and upload content free of charge. If money is a concern, YouTube for business is a great choice because you'll be able to manage your video content at no extra cost! YouTube's content management system is easy to use full of features.
YouTube is backed by Google, which means you won't have to make additional accounts as long as your business is registered with Google. Even better, you can monitor trends across your videos in a powerful software backed by Google Analytics. Additionally, YouTube is one of the most recognizable and reputable companies in the world. You won't have to worry about hosting your information on an unsafe site.
All kinds of content can be uploaded to YouTube, from interviews to product demonstrations. You can also do live videos instead of just video on demand, which are a great way to interact with your audience and promote your brand. If your business has the funds to do so, you can even run advertisement campaigns on other Youtube videos. Given the wide range of opportunities, YouTube is a very powerful marketing tool for your business!
Cons of YouTube for Business
YouTube can be a huge help to your business, but certain elements can provide challenges for your business. One of the biggest drawbacks to using YouTube for business is the competition: people constantly upload new content at a rate of nearly 500 hours per minute. With so much content posted on a daily basis, it's possible that your video content will not make it into the YouTube algorithm.
Businesses that prioritize creativity in their video content might struggle with YouTube. While other video streaming platforms have a variety of creative tools, YouTube does not allow for much personalization aside from the thumbnail on your video. There are also very few opportunities to interact with YouTube videos, a distinct departure from its video platform competitors.
YouTube's popularity also means less specialized support. Aside from community pages and a general customer service line, your business won't receive any personalized assistance unless you spend at least $10 per day on YouTube advertisements. If your business is unfamiliar with streaming, then it might be better to find a video streaming platform for business with specialized support.
Vimeo for Business
Vimeo may not be as popular of a video platform as YouTube, but it has a number of unique features that sets it apart from the competitors. Here are some pros and cons of using Vimeo for your business.
Pros of Vimeo for Business
Vimeo offers a far more comprehensive experience than most with its Vimeo Business package. Vimeo Business is the highest subscription tier Vimeo offers, and the benefits are truly impressive. Aside from advanced statistics and an excellent management system, you can also collaborate on projects with live, time-stamped edits. If you want your audience to sign up for your company's email marketing, Vimeo offers a unique feature where you can embed a call to action right into your company's video!
Vimeo's unique interface is backed by a team dedicated to helping your business succeed. Vimeo Business comes with VIP support which will help your business navigate any issues with Vimeo. Another great feature is the Staff Picks playlist, a curated assortment of videos hand-picked by Vimeo employees. Getting onto this list is not only a testament to your video content, but a great way to spread the word about your business.
Cons of Vimeo Business
First and foremost, Vimeo Business is not a free service. The $50 monthly price tag can be a lot, especially for small businesses. If you're looking to save money on video streaming platforms for business, you might want to consider a free service like YouTube or Vimeo Basic, even if they don't offer quite as many services as Vimeo Business.
Even if you're willing to spend the extra money, Vimeo Business lacks the name-brand recognition of its competitors. Vimeo ranks as the 11th best streaming service, compared to YouTube which sits at the top of the list. You also won't enjoy the powerful support of Google if you choose Vimeo over YouTube.
Finally, Vimeo does not support advertisements on their videos. If you're looking to advertise your product across a wide range of videos, Vimeo Business might not be the most ideal site. However, for some companies, this can be an advantage: without advertisements, your audience will be completely focused on your video's message. There are also several Vimeo competitors worth mentioning.
Other Video Streaming Platforms for Business
While YouTube and Vimeo are the two most comprehensive streaming platforms for business, other platforms provide unique features to give your company an edge over the competition.
Twitch
One of the newest video streaming platforms, Twitch, began as a way for video game enthusiasts to live-stream their gaming sessions. Today, companies use Twitch to create live video content for their fans. If your company does events, lectures, or demonstrations, Twitch may be a good way to showcase your brand in front of a live audience! The interactive chat is also a great way to keep fans engaged with your video content.
Twitch is also a great place to advertise, as it boasts more than 15 million daily users. If your website targets a younger audience, Twitch can be a great place to spread the word. Older audiences, however, might not be as inclined to visit Twitch given that much of the site's content still revolves around video game streaming.
Periscope
Backed by Twitter, Periscope is a live streaming service with an emphasis on personal content creators. Users can link up with their Twitter followers to create live broadcasted content on any topic. It's ideal for companies that thrive off personal branding. Why? Because Periscope's mobile interface makes videos feel far more personal than a professionally produced YouTube or Vimeo video.
Given Periscope's collaborative nature, it's popular for interviews and conversations between members of a company. Other uses include product demonstrations, or a behind-the-scenes glimpse at the daily operations of a company. If your company has a strong social media presence, especially Twitter, Periscope is a great way to connect with audiences on a human-to-human level.
Hulu
Unlike other companies listed here, Hulu does not allow public users to create content. As a TV and Movie streaming platform, Hulu's content comes from entertainment producers that sign contracts with the company. However, if your company is looking to advertise on a streaming service, Hulu has revolutionized advertisements on their lower-tier subscriptions.
One of the most unique features of Hulu's advertising platform is the Ad Selector feature. Users can choose which advertisement they want to view, which leads to increased attention towards a brand. Hulu also offers Binge Ads.
Binge Ads allows for a commercial-free viewing experience in exchange for interacting with one advertisement at the beginning of the show. If your brand is looking to advertise on a streaming platform, Hulu is an excellent choice given their commitment to creative advertising.
Which Video Streaming Platform is Right for Your Business?
Each video streaming platform for business offers unique advantages. If you want to emphasize live content instead of video on demand, Twitch and Periscope are great options. If money is a concern, YouTube offers a number of important tools free of charge. There are also many good YouTube and Vimeo competitors.
No matter which platform you choose, exciting and informative video content is a great way to get the word out about your business. If you want to learn more about creating great video content for your business, contact us to get started today! Creating great videos is just the first step to a strong online presence.