Online marketing is the most effective way for most chiropractors to advertise for their business. Chiropractors should focus on making finding a chiropractor as easy as possible for potential clients. Getting into chiropractor listings is very important for this. However, it is only the first step to an effective online marketing strategy. To make those listings worthwhile you will also need to make sure other aspects of your online presence are up to par. This article will discuss why you should be focusing on getting chiropractor listings. It will also discuss what else you should be doing to make these listings successful.
Chiropractor Listings 
There are websites whose only purpose is to assist people in finding a chiropractor based on geographic area. If you want to rank in local searches, you are going to need citations on chiropractor directories. Chiropractor listings include any time when your name, address, or phone number is listed online. They create an authoritative network when search engines are evaluating how relevant and legitimate your business is. Citations and listings can be found almost anywhere, but the most effective ones will be found on dedicated sites.
This is why getting into chiropractor directories are important. It is not enough to be added to a general business directory. You want to focus on directories that are specifically for your business. Specifically getting into chiropractor directories will not only help your search engine ranking, it will also make sure people who are specifically looking for your services can find you. The best way to get into chiropractor listings is to increase brand awareness. This can be done through several different avenues, which will be described below.
Pay-Per-Click Campaign
A pay-per-click or PPC campaign is one of the most cost effective ways to increase brand awareness. In this kind of campaign, you only pay each time your ad gets clicked on. The most effective pay-per-click campaigns will have short, direct text that gets right to the point. Targeting is especially important for this kind of campaign because you are paying for every click your ad gets. You want to make sure that these clicks are from actual potential clients who are looking for your services and are likely to buy from you.
Targeting can be done one of two ways: using keywords or using target market demographics. Keyword targeting can be done either using positive or negative keywords. Positive keywords are the kinds of terms you want your information to come up from. Negative keywords are terms that you want to exclude your listing from. Some demographic targeting is obvious like using a certain geographic area. If you focus on a specific age group, you can also include that. Perhaps you are looking for people with certain interests. For example, older people who enjoy playing sports. You can include these interests in your targeting efforts.
Google Ads
Google advertising is a type of pay-per-click advertising. For many chiropractors this is the most successful type of online advertising. It tends to produce the highest return on investment. 
An interesting part of keywords for chiropractors using Google Ads is that people tend to use very specific keywords. For example, you might think someone experiencing back pain might search for back pain in order to find you. However, they generally don't. They actually end up searching for the person they think can help alleviate their back pain. This means they are probably searching for a doctor or a chiropractor. For this reason, the number of keywords chiropractors should use are pretty limited. You may want to try using a variety of keywords, but the ones that are successful will generally be the same. These are: chiropractor, chiropractor near me, or chiropractor in _____. 
Chiropractor Website
People who are finding a chiropractor will make your website one of their first stops. In addition, if you are utilizing Google Ads and chiropractor listings to bring new clients to your business, they will be redirected to your website. That is why your website itself should not be neglected. Think of your website as the storefront of your business. It is a place to showcase what services you offer, who your staff is, and what you can offer your patients.  
Homepage
Many chiropractor listing websites will simply link back to your homepage. Your homepage should be captivating and attractive. It should also be easy to find other information. A strong call to action is also important.

Landing Page
When people click on a Google Ad, it generally takes them back to a specific page of your website. This could be a contact form, a list of the services you offer, or an online booking calendar. A Google Ad should never take someone to your homepage. The ad itself had a call to action and the page it goes back to should reflect that. If your ad said "book your free initial consultation today," having it direct back to your About page wouldn't make sense. Create a specific web page where people can easily and directly sign up for their free consultation. 
It is also important to remember that many people will do comparison shopping before choosing a chiropractor to visit. Someone looking for a chiropractor generally visits between three and five websites before actually deciding who to contact. If one website is confusing or unattractive and another is modern and easy to navigate, the former will probably not be chosen. 
Another reason your website and the landing page for the ads you run need to be high-quality is because Google will give you a quality score. After you have run a certain number of ads, Google gives you a quality score. This is reflective of three aspects, with the main one being landing page experience. If people immediately leave the landing page after getting to it, that will reflect poorly on the landing page experience. You also want to make sure your website is optimized for mobile devices.
How to Improve Your Website 
You might need to spruce up your website if you are considering a digital marketing campaign. You should conduct a sort of audit of your website and the information that can be found on it. 
The first consideration is whether your website clearly differentiates your practice from any others. Make it clear why people should choose your practice as the one to trust. Next, make sure your website reflects who your ideal patient is. This could be a very specific group of people, or many different groups. Make it clear whether your practice focuses on children, older adults, auto-injuries, or athletes. Next, your website should be attractive and easy to navigate on all kinds of devices. This includes not only computers, but mobile phones, and tablets.
It's also important to have professionally written content to persuade potential new clients to choose your practice. Another aspect is having professional pictures of your office and your team is important. Having these images is a way to establish trust with your potential clients. Finally, it should be easy to find where to go to schedule an appointment. You should incorporate calls-to-action through your website to remind people to take action. 
An agency like SEO Design Chicago can help you analyze how effective your current website is and then help you update it. With experience working with chiropractic clients, we are familiar with the industry and what works.
Chiropractor Reviews
Reputation management is another important consider for chiropractors. Reviews are very important to potential customers before they decide on their chiropractor. If they find you on a chiropractor directory, it may have reviews directly on there. In other cases, they will likely compare reviews for the top couple companies. Customers place high value on other customers' reviews. 85% of people place the same value on line reviews as they do recommendations from family or friends. 
You should start by searching your business name and finding any review sites that come up like Yelp or HealthGrades. Whether or not you currently have reviews, you should claim your profile on each relevant website. This way you can interact with the reviews (both positive and negative) and ensure accurate business information. After this, you can check your reviews regularly to make sure they are accurate. When you come across negative reviews, don't be afraid to respond to them. You can even reach out to the patient individually to try to rectify the situation. Most people will be impressed that you value their opinion. 
Don't be afraid to ask happy customers to leave you a review. Reviews on Yelp, Google My Business, and Facebook are all helpful for other customers. Proactively ask your patients to write reviews. If you don't do this, you're more likely to have a negative review profile because the people who typically leave reviews are dissatisfied customers. To offset these negative reviews, you will need to take action.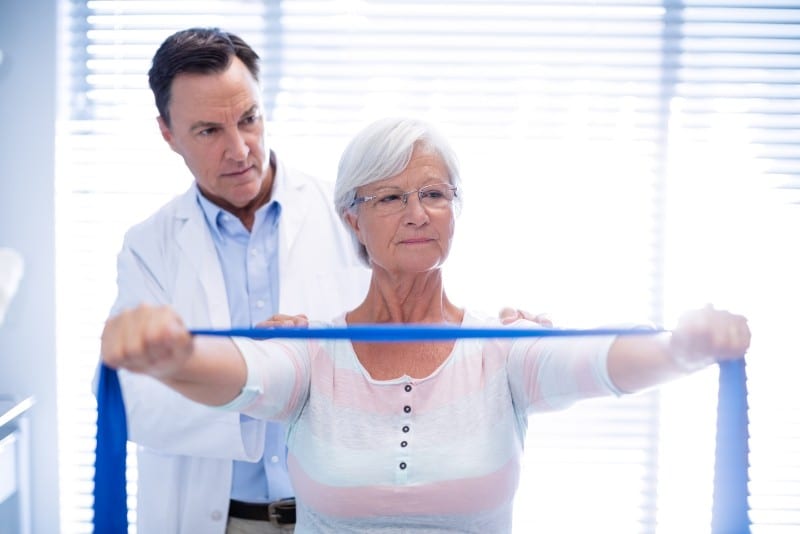 Need Help with Chiropractor Listings? 
If your chiropractic business is looking to improve your online advertising strategy, SEO Design Chicago is here to help. We have experience helping chiropractor clients with chiropractor listings, PPC advertising, Google Ads, and many more services. Whether you are just looking for a consultation or a full service digital marketing agency, we can help. Contact us today to learn about your options!