Assisted living facilities are a great option for loved ones who can no longer take care of themselves. Potential clients or family members browsing for assisted living facilities tend to use the internet. Finding the right facility in your area, so that you can be near your loved one, can be a difficult search. Luckily, local search engine optimization (SEO) can help your assisted living facility's website to be at the top of users' search results. 
Local search engine optimization is the solution to outranking your competitors in local search results. The higher your assisted living facility is ranked on these local search result pages, the more potential clients are coming to visit your facility. 
What Is Local SEO?
46% of all searches on Google are related to seeking local information. Search engines use your location to determine which businesses to show on the search results page. Making sure your business is using local search engine techniques will ensure users nearby can find your assisted living facility when conducting research online.
Local SEO is a strategy that helps your business become more visible to people searching for local senior living facilities on the internet. This strategy incorporates using keywords that people are most likely to use when searching for your business in that specific geographic location. The focus of the target audience within a specific location is what differs from local search engine optimization to traditional SEO.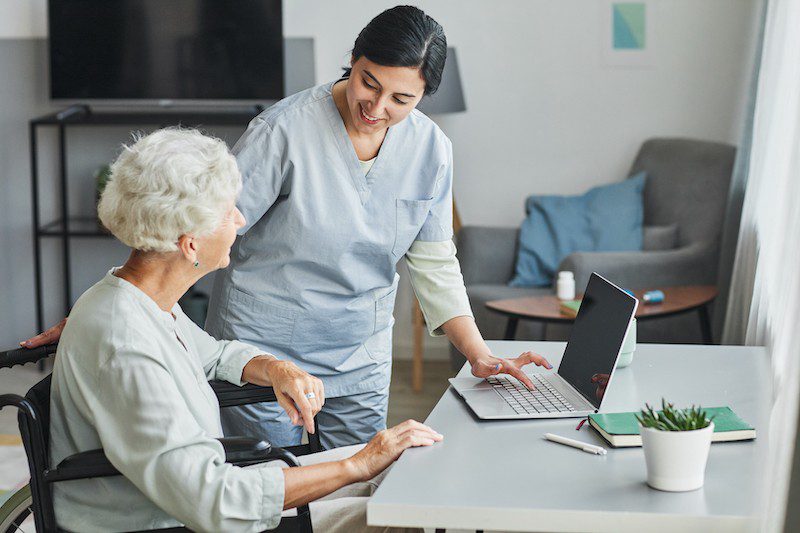 Why Is Local SEO Important?
More than 50% of users include "near me" when searching for a business online. Many people searching for an assisted living facility are looking for one in their area, especially to be close to loved ones. If your assisted living facility's website wants to be on the first page of search results that internet users see, then your business must ensure it is utilizing local search engine optimization techniques. 
Creating a free profile on Google Business will display your business on Google Maps. Customers are more likely to visit your facility if your business has a profile. Another technique for local search engine optimization is to incorporate specific keywords.
Local search engine optimization can also help advertise your business on search engines for free. Creating a free account on Google Business will show your assisted living facility on Google Maps. Approximately 86% of users search for the location of a business on Google Maps. If your assisted living facility wants to be visible to this large group of users, your business must incorporate local search engine optimization techniques. 
Consumers trust businesses with good reviews, high-quality photos, and different relevant links. Make sure you include hours of your facility, photos, and a direct link to your website to make the most out of Google Business. Users are more likely to interact with your website if there is a link included on your profile, hopefully increasing the number of potential customers. 
Senior Living SEO
When a user is presented with their search results, the most relevant web pages are presented to them, listed in order of relevancy. The vast majority of search traffic goes to the first page of search results, so being sure that your senior living facility is on the first page is important. Search engine optimization comes in when you desire your website to be on the first page. SEO techniques help boost the relevancy and credibility of your website. Therefore, this increases the ranking of the site on the search result pages.
Search engine optimization is a digital marketing strategy for senior living facilities that increases the number of users to your website, using different strategies. Most of these strategies focus on the search engine results page (SERPs) where all results from a search are displayed. Different search engine optimization methods depend upon what your senior living facility desires. Blog posting, high-quality content, and improving your website's structure are all different techniques for search engine optimization.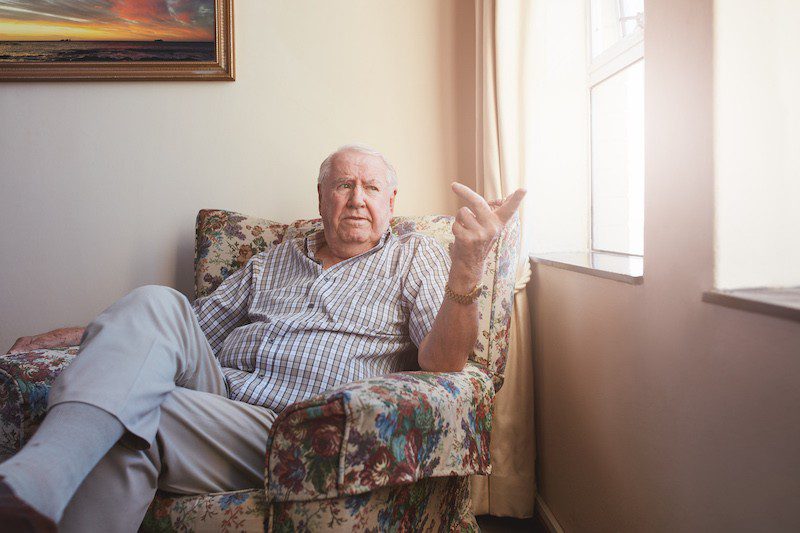 Relevant Content
Before looking at local SEO, it is also essential to make sure your website is publishing relevant, high-quality content. For your assisted living facility to rank higher than your competitors, your website must contain valuable information. Descriptions of your services, hours of your facility, or different methods of contact are all critical pieces of information that help to rank your website. 
Related Keywords
Including keywords in your content is another technique to improve your assisted living facility's SERP ranking. Once your business has found appropriate keywords to use, incorporating them appropriately into blogs and articles is a great way to boost your website ranking. These keywords and blog posts should be relevant to your nursing facility and information that your target audience will find engaging.  
Internal Links
Including different internal links within your articles can also help rank your assisted living facility higher. Internal links guide users to other pages within your website to help them learn more about your services and hopefully guide them to visit your facility. The amount of time a user spends on your website is a very important factor used to rank your website on SERPs. Highly ranked websites are ones that have many users interacting with them and sites with high amounts of time spent.
Images and Alt-Text
The most basic search engine optimization factor is your assisted living website's structure. Search engines, such as Google, rank websites that contain images and descriptions higher than websites that do not contain images. Be sure to include alt-text for your images within your code to ensure the search engine knows your image is relevant. Alt-text provides a description of your image to the search engine, so it knows whether or not your website is using relevant images. 
Assisted Living Facility Keywords
The most popular method of local SEO is to use keywords. Local search engine optimization keywords are terms added to online content to improve the SERP ranking of your website. Ranking higher in SERPs will eventually lead to more website traffic and customers. 
Picking the right keywords for your assisted living facility can be challenging, but using the right strategies can help. When "assisted living facilities near me" is typed into a search engine, local SEO for your nursing facility will help guide your business to the top of the search results. It is also important to note that keywords must be written in all lowercase letters. 
Coming Up With Keywords
The easiest way to come up with different keywords is to brainstorm questions or phrases that are relevant to your nursing facility. If your business's goal is to appear on the search results of more local users, it is essential to include keywords for the city where your assisted living facility is located. It is also important to add a variety of different ways to describe your business. 
For example, "assisted living facility" and "senior assisted living" can both mean the same thing to some users. Predicting what a potential client will type in to find what they are searching for is key. Keywords are individual words that the user types into the search bar. Keyphrases are incomplete sentences that the users type into the search bar. 
The best way to think of keywords or phrases to use is to put yourself in a customer's shoes. Think about what you would type in your search bar if you were trying to find your own business. Note the words you type and use those as your keywords or keyphrases. One of the most important key phrases for local search engine optimization is "near me" because this ensures the users will receive businesses in their area. 
Other Keyword Tips
One of the most popular keyphrases a user types into their search bar when looking for a local assisted living facility is: "assisted living near me." Include the location of your business to ensure that your nursing facility is at the top of local results. 
Be sure to choose keywords that are low in competition. Also, ensure you choose keywords or phrases where the average amount of monthly searches is high. Using this technique will ensure your assisted living facility can generate enough web traffic without getting lost in the competition.
We're Here For Your Assisted Living Facility
If your assisted living facility is looking to improve its local search rankings, SEO Design Chicago is here to help! SEO Design Chicago can help your business outrank your competitors and generate more clients. Contact us today for more information on how we can help your assisted living facility!
FAQ:
Why are local SEO services important?

Can local SEO help with my assisted living facility?

What are local SEO services?

What are good keywords for assisted living facilities?

How do you come up with good keywords?