Snapchat was released in 2011 with the intention of empowering people to express themselves, live in the moment, learn about the world, and have fun together, according to their mission statement. It is a social media app heavily reliant on photos and videos with the option of providing text and links. One of the unique qualities of Snapchat is that the media you take has a time limit unlike platforms such as Facebook, Instagram, or Twitter. Snapchat allows you to capture these moments and have access to them for just a 24 hour period. As well, when you send stories to your companions, they can view them for only a moment, similar to real life.
Snapchat has made quite a few changes over the years. In the summer of 2014, they introduced Snapchat geofilters as a part of their user experience. Although Snapchat can seem like only a personal social media avenue, businesses can also capitalize on the popular app. Learning how to make a Snapchat geofilter may be a way to give your brand an edge within a competitive market.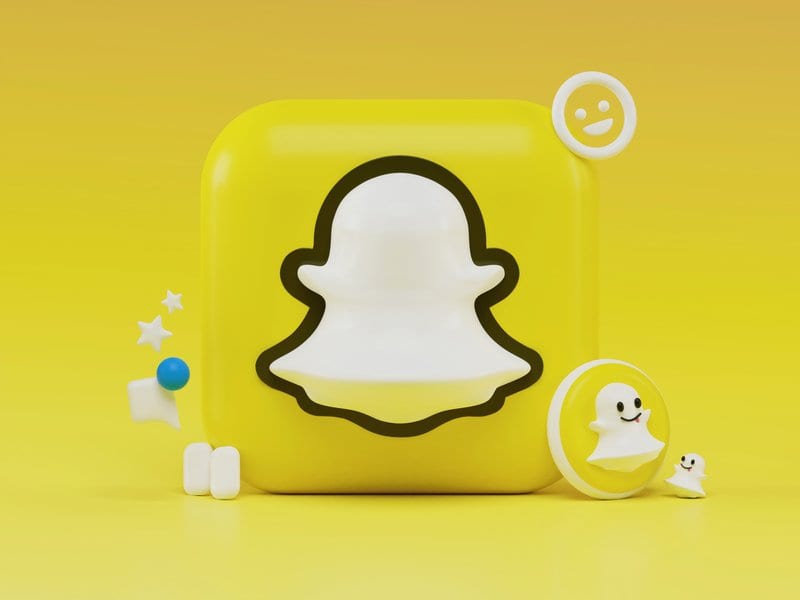 Getting Snapchat Geofilters
Setting up your Snapchat geofilter is relatively simple. Other than waiting for approval, the process is not difficult. Adopting the use of Snapchat geofilters can set you apart from your competition. It is something you can easily include in your overall marketing strategy. You can buy a geofilter or make your own Snapchat geofilter. In this way, you can make them as personal as you need and as closely consistent with your brand as possible. Once you've settled on a design, you will either upload or select the one you want. After choosing the dates and selecting your location, simply checkout and you are all set.
How Much Do Geofilters Cost?
The price of a geofilter is dependent on the size of your defined Geofence as well as the length of time the ad will be running. With an approximation of $5/20,000 square feet, Snapchat geofilters can cost between $5-$20 a day and you can have the filter last for a maximum of 30 days. In addition to the cost of running the filter, there may also be a cost associated with the actual creation of your Snapchat geofilter. You might design your own or buy a geofilter design from a graphic designer. There is an additional option of buying a premade geofilter from Snapchat as well.
How To Make Your Own Snapchat Geofilter
Learning how to make your own Snapchat geofilter may be a way to give your brand an edge within a competitive market. If you are making the filter yourself, you can use whatever design program works best for you. For those with little design experience, Canva and Adobe Spark Post are user-friendly tools. For more advanced users, you might want to use Photoshop or Adobe Illustrator. Snapchat also offers a blank template for you to design your own filter in-app. As long as it fits within Snapchat's size specifications and guidelines, use what makes you most comfortable. If you have a time-specific event, give yourself a little time in case your submission gets rejected. In this case, return to the drawing board, feel free to get creative, and try different styles to see which does better. By doing the work in-house, you can cut the cost to you.
Buying a Geofilter
Perhaps you don't have the time or skill needed to make a captivating Snapchat geofilter. Rather than racking your brain trying to think of a cool design, you can purchase a filter. The easiest way would be to buy one through Snapchat itself.
However, you are not limited by that platform alone. You can hire someone to design it for you. Obviously, the cost is set by that individual but you can shop across a variety of platforms to find someone who can bring your vision to life. Whether you use Fiverr, Facebook Marketplace, or even Etsy, there are plenty of people who can help create a beautiful and personalized filter for you. Some design programs have "free Snapchat filters" but in order to use them or have access to the high-quality ones, you have to be a premium member which comes at a cost.
Utilizing a Snapchat Geofilter For Brand Development
Like any other social media platform, you should cater your marketing strategy to suit the specific platform you're on. Snapchat is centered around visually appealing photos and videos, so text-heavy content will not do as well. The point of it is to create an experience for your user. Knowing this, you can utilize Snapchat geofilters to market your brand or services in more effective ways. It serves as a creative way of putting your brand in the face of your consumers in an easily digestible way and can help drive more traffic to your business. You must be able to do this even with the limitation of not being able to add links or contact information to your geofilters. That is where the real skill comes in.
Using Snapchat Geofilters At Events
Let's say, for example, you have a big conference coming up. Your goal might be to gain new clients and this event is designed to bring in more business. Every person who attends carries with them their own network. Incorporate campaigns designed to encourage those attendees to share the great things about you with their friends, families, and associates. By doing so, you increase the number of people who are seeing your brand which can lead to additional business.
The cost of getting a Snapchat geofilter can be minuscule compared to the potential profits of this wider audience. Geofilters present fun ways for your attendees to engage with your brand. Don't overlook the benefit of using them. After your geofilter has expired, Snapchat also provides a report for you. You can analyze this information to see what worked best during your campaign. As well, if you decide to utilize a geofilter in the future, you can make changes and optimize your results.
How to Create a Geofence on Snapchat
If you want to take your Snapchat event geofilter to the next level, you can create your own Snapchat geofence.
Go to Snapchat.com/Create in a web browser and choose Get Started > Filters.
Upload your filter or design your own custom filter. (Make sure to save it as a PNG file to set a transparent background.)
Once you have submitted your filter, select Next to choose your dates.
Select Next again to set your location.
To create your geofence, use the field at the top to type an address and select the right one from the drop-down list.
Select Draw Fence to the right of the location field.
Click a spot on the map to drop your first point, then click somewhere else to drop another one. Each circular point will connect to the last. Just make sure you arrive back at the first one to enclose the geofence.
Select Checkout in the lower right corner to purchase your new filter and geofence.
You can also create a geofence in your Snapchat account.
Open the Snapchat app and tap your profile/Bitmoji icon in the upper left corner.
Select the gear icon in the upper right corner.
Select Filters & Lenses > Get Started! > Filter and create your filter.
Keep in mind that your geofence must be a minimum of 20,000 square feet and a maximum of 50,000 square feet.
Developing Your Marketing Strategy Using Snapchat Geofilters
One of the goals of every marketing strategy is to attract and retain interested parties. As such, making sure you are utilizing a combination of techniques can make your overall strategy that much more effective. While you don't want to dive into every social media platform, analyzing the needs of your business and finding a platform that is aligned with that will do you well. Whether you choose Facebook, Instagram, Snapchat, or the latest platform on the market, always keep in mind your mission statement and goals. Creating a strong online presence can make all the difference for potential customers choosing you over the competition.
FAQs
Where can I buy a Snapchat geofilter?
What's the best program for making Snapchat geofilters?
How much does it cost to buy a Snapchat geofilter?
Is Snapchat good for marketing?
What platforms are best for marketing?